Serres JRC : Assembler & fitter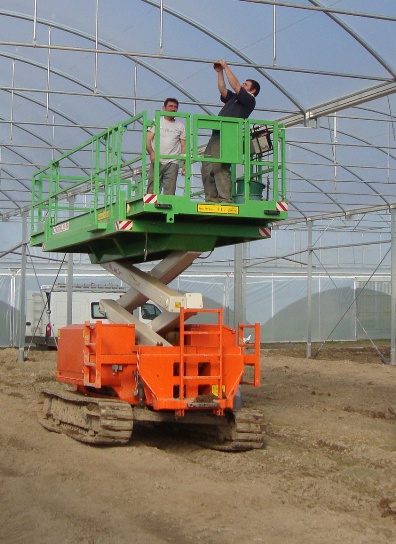 The assembly quality of a greenhouse is cruacial to ensure the longevity of the structure and of the covering film.
SERRES JRC gives great importance to our assembly teams. They are the ones who enhance our greenhouses, and it is by collaborating with them than we can develop our structures.
The development of the assembly activity of SERRES JRC is atypical. Each of our assembly teams is an independant company, whose manager is on the spot with his team. This allows for a high quality site supervision in collaboration with the customer and SERRES JRC. They invest in their own equipment, and so have the necessary tools for effective services.
The assembly activity has been a trand in its own right for only a few years. Our teams professionalized this activity, and do it throughout the year.
SERRES JRC and its assembly teams developed specific equipment for greenhouse assembly. This equipment allows us to work effectively and safely. The use of specific equipment allowing us to build large shelter while limiting the number of man hours, which allows us to offer competitive performances.