BREEDING
The breeding range includes mainly poultry shelters, that we adapt at your request to any application.
Our shelter greenhouses are approved by the applicable greenhouse standard [NF EN 13031-1]. For each project, we adapt the structure of your shelter to the climatic loads of your area (wind and snow).
STRAIGHT-SIDED TUNNELS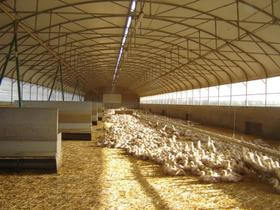 Our STRAIGHT-SIDED BREEDING TUNNELS exist with widths of 6m, 7.80m, 9.60m and 12m. They can be coupled to realize bi-tunnels or more.
Its roofing can be insulated and covered with coated canvas, or any other type of covering.
Side vents can be installed, motorised or not, with or without windbreak or anti insect nets.
HATCHERIES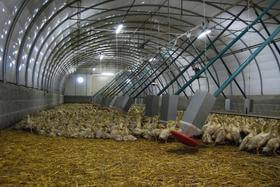 The structure of our tunnel greenhouse 9,30m is perfectly adapted to breeding applications
Its rounded form allows us to unroll glass wool and build an insulated shelter, adapted to the realization of hatcheries or any other shelter made to be heated.
The roofind can be covered with a PVC coated canvas, or any other kind of covering.
JRC CATTLE SHELTER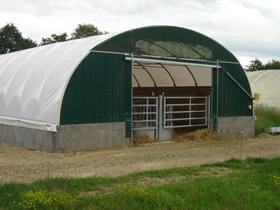 Any kind of shelter can be studied from standard greenhouse structures.